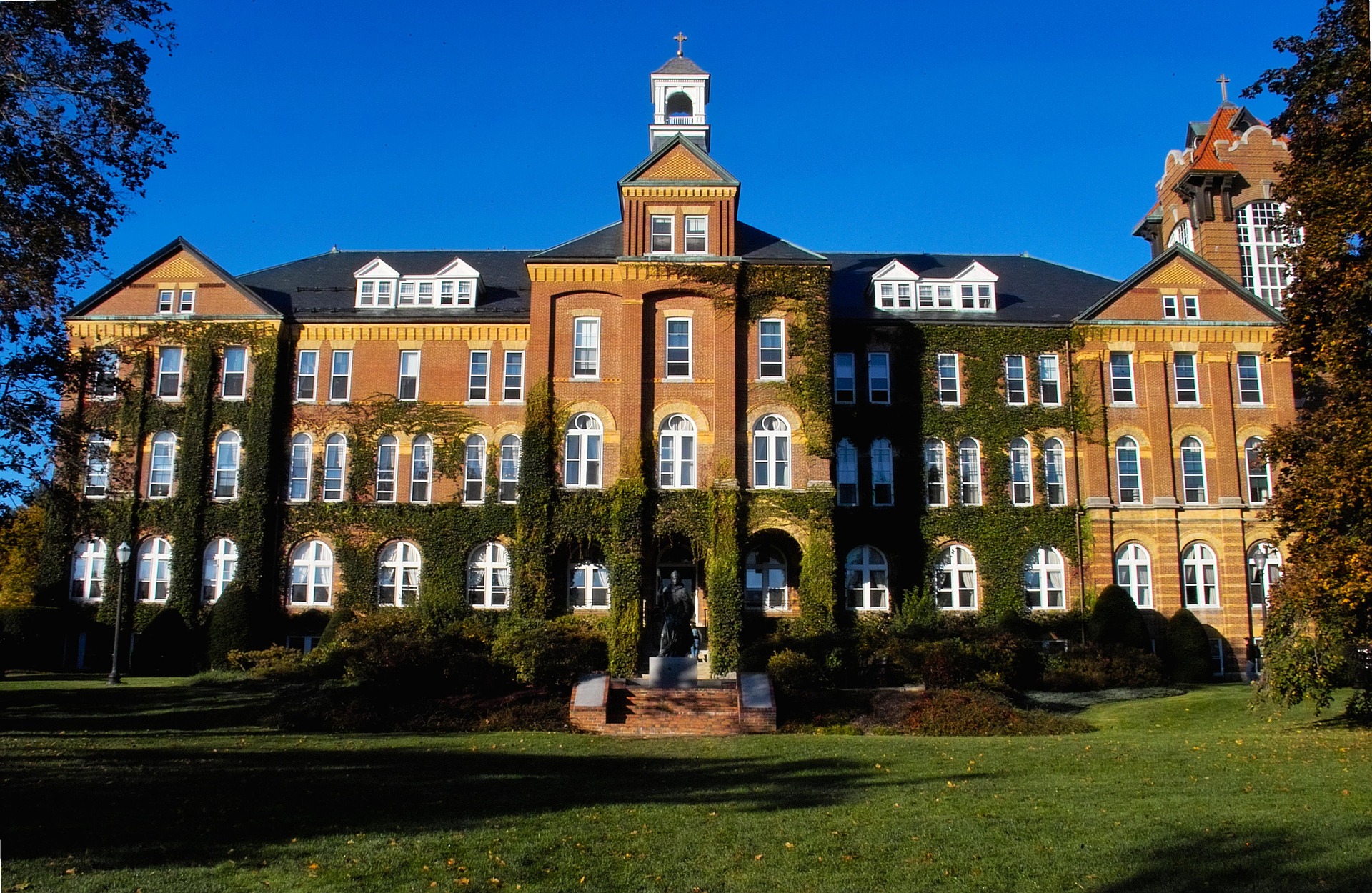 On-campus events instantly shape a university's academic and social fabric. That's why it's critical that your next on-campus event exude an image of professionalism, excitement, and energy. And that's where top-of-the-line campus banners come into play.
The question is, what college event ideas should be on your agenda for the upcoming months? And which displays should you choose for these events to draw the interest you want?
Here's a rundown on the top college event ideas to execute this year and how you can make your organization stand out with the right campus banners.
1. Broadcast or Public Relations Events
Planning to carry out college event ideas involving public relations and broadcasting on campus? Don't open the doors until you have a step-and-repeat banner in place, ready for the cameras.
This type of display is the perfect addition to any media event, as it features a repeating logo on a neutral, professional-looking backdrop. This will allow your organization's logo/emblem and colors to be visible and instantly recognizable on camera or in photographs when VIPs stand near the display. For this reason, step-and-repeat banners provide ideal backgrounds for camaraderie-building event photography and even news telecasts where you're trying to promote your institution.
These backdrops are also easy to use. They're portable and lightweight, so packing and installation are simple. In addition, the fabric graphics are wrinkle resistant, washable, and scratch resistant, so you can reuse the display for years.
2. Sport Banquets
When executing college event ideas like sport and academic banquets, consider dressing your tables with custom table covers featuring your institution's logo. These tablecloths can easily pay homage to your institution as you honor the school's players and teams, as well as your school's highest performing student leaders and scholars.
Personalized tablecloths are available in a wide variety of styles to suit your needs. For instance, try close-back tablecloths if you prefer your tables to have full coverage. Meanwhile, stick with open-back covers if one side of each table will be resting against a wall or won't be exposed to attendees. Both options can add a touch of professionalism and sophistication to any banquet environment.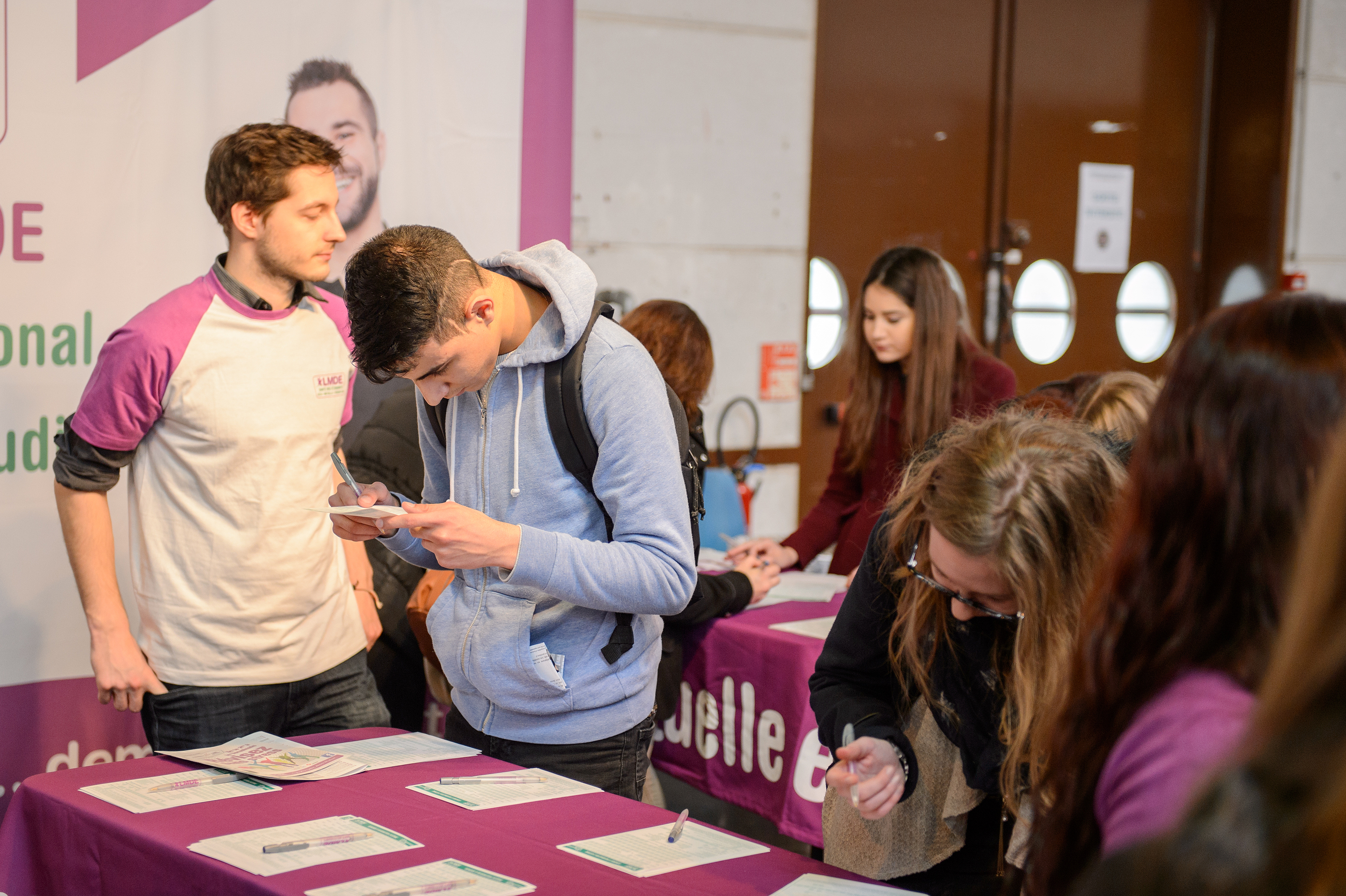 3. Job Fair
Perhaps you're planning to recruit future employees at a local university's job fair. Be sure to bring a retractable banner stand and banner with you to your exhibition space.
Custom retractable stands and campus banners can easily display your company logo along with relevant information for today's job seekers. For instance, include on your sign the specific roles that your business is hiring for, as well as any must-have job requirements, such as certifications, education, or experience.
Retractable stands and their accompanying fabric graphics are popular because they're so easy to use: Simply pull up the full-color banner from the base and connect it to the top of your stand. These signage solutions are also great for job fair related college event ideas, due to their high versatility, cost effectiveness, and durability.
4. Homecoming Celebration
If you're part of your university's homecoming planning committee, be sure to assign a portion of your budget to custom campus banners.
Carrying out homecoming-related college event ideas is generally a great way for your school to invite alumni to campus, treating them to a nostalgia-inducing football game with current students. And if you position custom banners displaying your school's name, logo, and even the words "Welcome Home" around campus ahead of time, you're sure to delight your visitors.
With well-designed banners, it's never been easier for homecoming celebration attendees to reconnect or connect with your institution on one of your biggest days, year after year.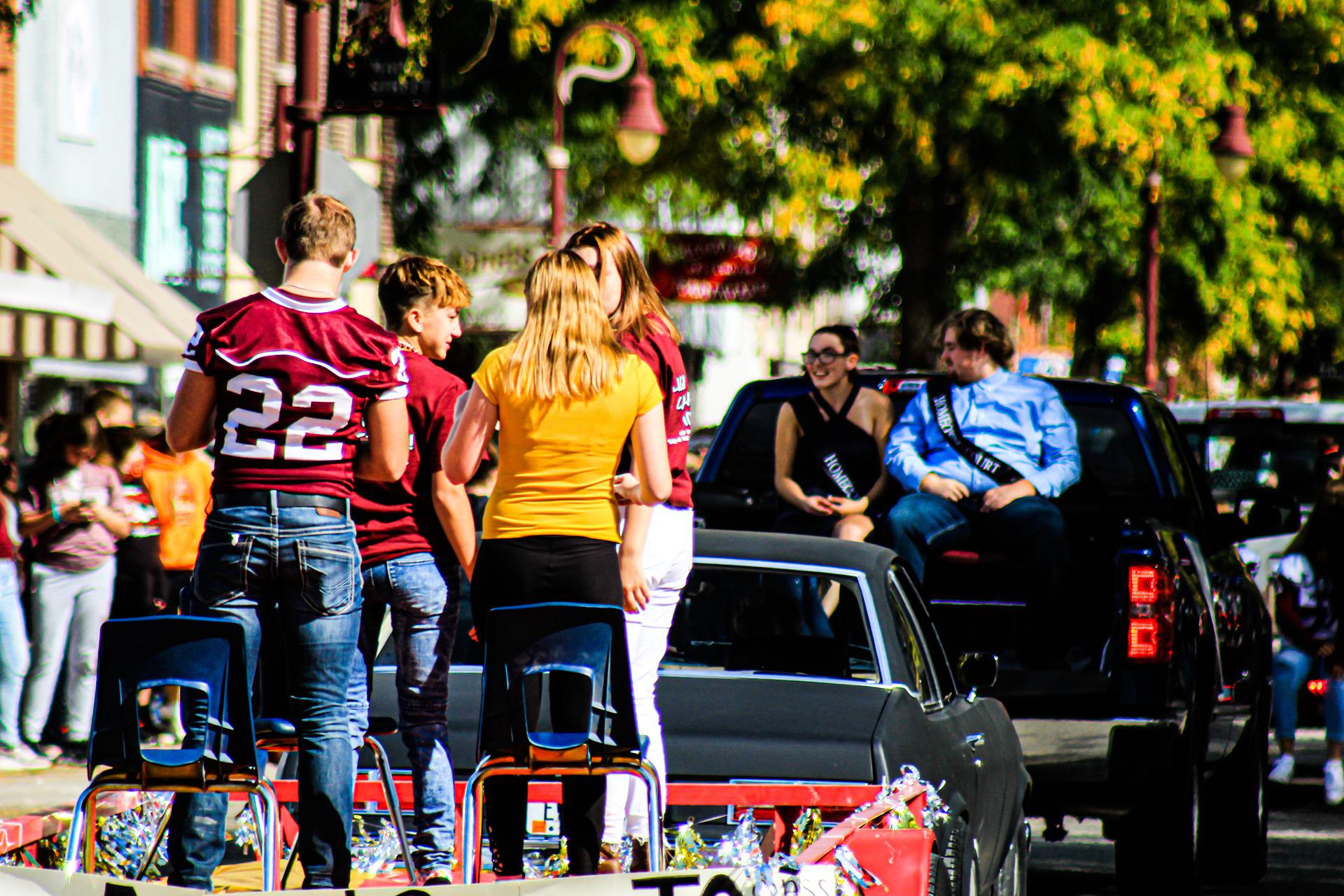 5. Alumni Reunion
Finally, if you're part of your school's alumni association, consider hosting an alumni reunion complete with a tension fabric backdrop that shows off your institution logo and a special message. It's the perfect way to bring the family back together.
A tension fabric backdrop stands out for being highly customizable, eye-catching, lightweight, and affordable. Small, mid-size, and large banners can all effectively welcome your guests and call attention to the institution they're proud to call their alma mater.
Order Quality Displays from ARTalks Display
At ARTalks Display, we can help you execute your college event ideas with our wide range of displays and stands. We've earned numerous high-rating reviews on Google for our quality, competitively priced products and exceptional customer service.
If you're ready to get started, we have an easy initial quotation process that can help you start your project right away. Get a free quote by calling today!